11/8/2015
Supporting the Arts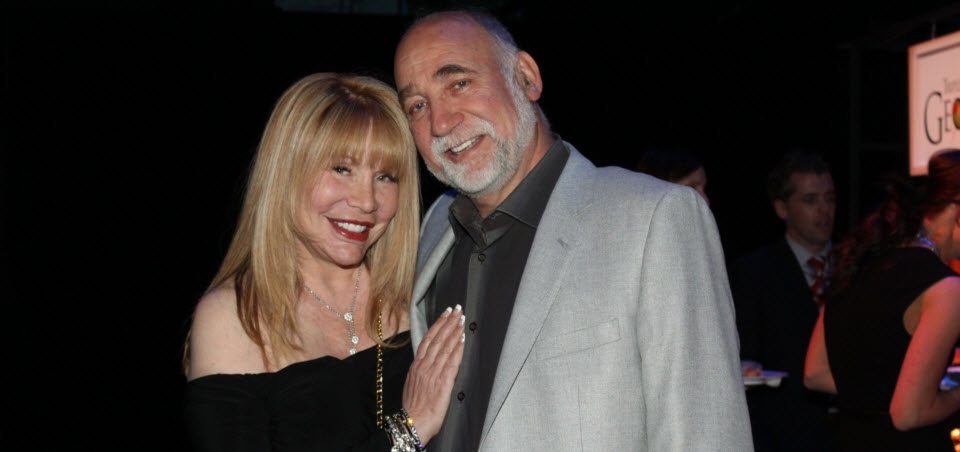 Les and Andi Rothschild Silver have an infectious enthusiasm for the performing arts and an encyclopedic knowledge of "all things Broadway." Talking with these two aficionados is like taking a crash course in Performance 101 and we are tremendously grateful – and fortunate – to have them as a part of The Smith Center family.
You both have been Broadway Las Vegas season subscribers since the first season, and we know you see shows everywhere you go.  What is it about the performing arts that appeals to you?
Being at a live performance is like no other form of entertainment. The talent is incredible and there are no 'second takes'. It's great to see professionals in action.
Why is having a performing arts center here in Las Vegas important to you?
While Las Vegas has a tremendous range of entertainment in the casinos there is a very different feeling at The Smith Center. The casinos are for tourists – The Smith Center is where the Las Vegas local community can get together in a fabulous venue and see world-class events.
What have been some of your favorite performances at The Smith Center?
In addition to the Broadway series that has brought many of our favorites to town (Les Miserables, Wicked, The Book of Mormon, etc.) we have enjoyed many performances at the Cabaret Jazz venue such as Lainie Kazan, Frankie Moreno, Roslyn Kind and Cheyenne Jackson. We have also been fortunate to see William Shatner, Carol Burnett and Alan Alda in Reynolds Hall. The last two New Year's Eve have been rung in with memorable performances by Kristin Chenoweth and Michael Feinstein.
We are so appreciative of your support and for being a part of ensuring our mission of providing and preserving a world-class performing arts center is realized every season.  Why is supporting the arts – and the arts in Las Vegas, particularly – important to you?
Las Vegas is our home and the home of three of our children and nine of our grandchildren. It is important for us to have a place where appreciation of the performing arts can be passed down to future generations.
What show or performance are you most looking forward to this season?
We are looking forward to "A Gentleman's Guide to Love & Murder." We were fortunate to see it on Broadway and it is a 'Don't miss it' experience.
If you could tell everyone you know one thing about The Smith Center that they may not know, what would it be?
People who have never been in the building will be awestruck by its beauty. Many of the performers have stated that it is one of the most fabulous venues in the world.
Andi and Les have been supporters of The Smith Center for several years and we are grateful for their generosity. As a nonprofit organization committed to bringing world-class performances and inspirational education programs to the Southern Nevada community, ticket sales only cover 75% of our annual operating costs. The remaining 25% comes from people like the Silvers who believe in that mission and want to ensure its success.
To find out more about becoming a Member of The Smith Center and the benefits and experiences that come with it, please visit www.thesmithcenter.com/support-us/support-donate.