9/17/2019
Inside the Theater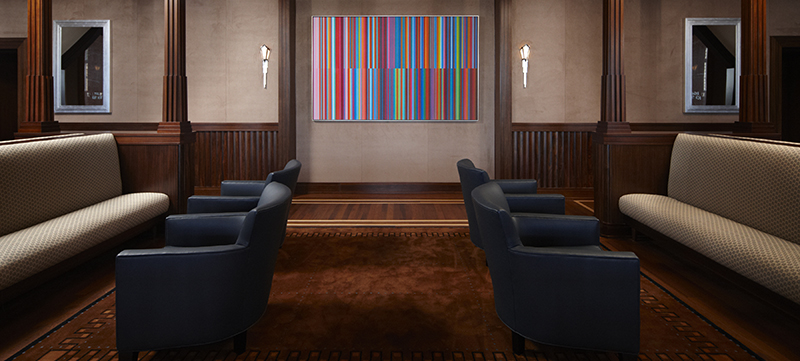 Many people wouldn't see this coming – perhaps not even you.
Just imagine: You're eager to see an upcoming show at The Smith Center that you've waited years to experience.
You Google the show title, and click on the first link you spot that includes "Smith Center."
Maybe the website layout looks odd, or the ticket price stuns you. But you want the tickets… So you buy them.
Little do you know, you've just been scammed, purchasing tickets from a website wholly unaffiliated with The Smith Center or its shows.
Unfortunately, this happens.
Third-party ticket brokers purchase tickets for shows and then resell them for significantly higher prices on phony websites posing as The Smith Center.
Some even sell duplicate or nonexistent tickets. Often they are selling speculative tickets that they don't even own, even selling duplicate or nonexistent tickets.
To prevent this from happening to you, The Smith Center team encourages following the steps below.
Careful Where You Click

Ticket scalpers can craft websites and manipulate search terms so that very convincing imitations of The Smith Center pop up with an online search.

Just remember: www.TheSmithCenter.com is the official source of tickets for all Smith Center shows.

To help, the words "The Official Site" appear next to The Smith Center's name in a Google search. See below:

 

Read the Small Print

There are ways to discern if you've stumbled across a ticket reseller's website.

Even though some of these sites include deceptive details, such as duplications of The Smith Center's seating chart, Nevada law requires brokers to disclose that they are a secondary ticketing service and not affiliated with the show/venue.

So keep a sharp eye out.

 

Don't Be Too Trusting

Some Southern Nevadans admit to intentionally purchasing tickets from online ticket scalpers, with the impression that this might be the best shot at getting seats for highly anticipated shows.

But buyers beware.

Secondary ticket brokers often sell seats at inflated prices. Most important, you have no guarantee that they actually possess the tickets they are selling.

 

Blow the Whistle

Nevadans have a new layer of protection against illicit ticketing practices, thanks to recently created laws that make certain ticketing resale practices illegal.

This specifically bans activities such as advertising tickets that you do not possess or do not have the right to possess, reselling more than one copy of the same ticket, employing individuals to purchase tickets for the purpose of reselling them, impersonating a venue's website, and the use of internet robots to disguise ticket purchasers' identities.

 
Learn more about this law and how to report violations at: ag.nv.gov/About/Consumer_Protection/Bureau_of_Consumer_Protection
Other Ways to Shop
If it's more comforting, simply shut off your devices and purchase tickets at The Smith Center's Box Office, or over the phone by calling 702-749-2000. This phone line is available Mondays through Saturdays, from 10:00 a.m. to 7:30 p.m., and on Sundays from noon to 6:00 p.m.
*Due to concern for patron and staff health, our call center and box office services remain closed until further notice. To contact us, please email [email protected].