2/10/2020
Performances and Artists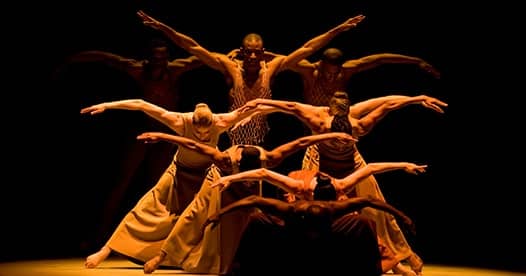 Music and other artforms have remained intertwined with every era of African-American history, says Vegas singer Michelle Johnson.
"The arts have often been the catalyst or tool for moving us forward as a people," Johnson says. "From the blues to the protest songs of the civil rights movement, to gospel to hip-hop, the arts have been part of what drove and continues to drive change."
That's why, as an acclaimed African-American performer, Johnson organized a star-studded concert on February 23 celebrating Black History Month.
Showcasing top African-American artists from across Las Vegas, the show will feature melodies from numerous eras and genres, all tied to African-Americans' rich and complex history.
The event will include songs spanning spirituals, blues, jazz, R&B, gospel, hip-hop and more.
"We have a wonderful spoken-word artist, dancers, an outstanding band, and incredible singers," Johnson says.
She especially looks forward to performances of tunes from "Porgy and Bess" and "Ragtime."
"Most people have not had a regular opportunity to hear African-American entertainers in Vegas performing operatic or classically influenced Broadway music," she says. "It is so beautiful and musically challenging."
All of these melodies hold strong personal significance for Johnson, whose father hails from the West African country of Liberia, while her mother originated from Detroit.
"To be able to take my background and influences and create a show like this, that features myself and my musical peers in a reflection of the richness of African-American cultural history, is a dream come true," she says.
Preserving Heritage Through Dance
Also to honor Black History Month, the renowned Alvin Ailey American Dance Theater launches its newest national tour this month.
The tour, which visits The Smith Center on March 27 and 28, features all-new works as well as classic repertoire like "Revelations," the company's signature piece that celebrates African-American heritage.
"This is the piece that brought us around the world, and gave us the foundation of the company that we are today," says Matthew Rushing, the company's associate director.
Choreographer and dancer Alvin Ailey founded the company in 1958, with the aim of enriching contemporary dance and preserving African-American culture.
The company continues to expand on this mission, Rushing says, by sharing African-American dance forms worldwide, alongside many other styles.
"The company has stayed true to the founding vision," Rushing says. "Mr. Ailey said dance came from the people, and it should be delivered back to the people."
Upholding Sankofa
Johnson titled her upcoming show "Sankofa" to honor the Ghanaian term meaning "go back and get it."
"It refers to the concept of looking back and reflecting on our valuable history and its lessons, as we forge forward into the future," she says.
She emphasizes the value of art forms in preserving the past for reflection and celebration, not only during Black History Month, but all year long.
"We can time travel and bring these moments in history back to life for audiences of all types," she says. "The arts make a statement that we were here, we are still here, and we will always matter."
"Michelle Johnson Presents Sankofa – A Celebration of African-American Music and History" ran in February of 2020 in Myron's Cabaret Jazz.

The Alvin Ailey American Dance Theater's March 2020 performances were cancelled due to the COVID-19 pandemic.