4/13/2017
Supporting the Arts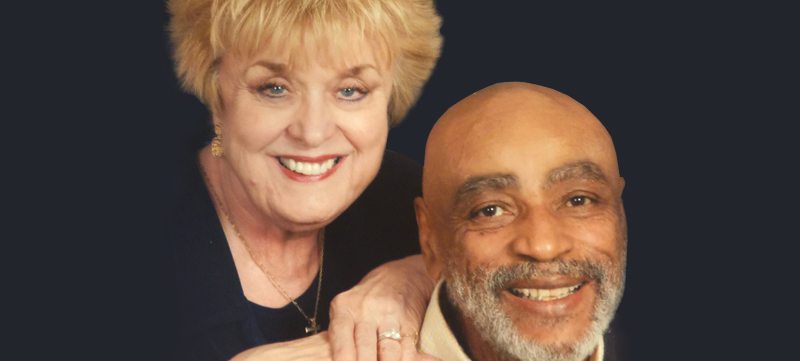 When Las Vegas resident Judy and her husband Ben decided they wanted to leave their resources in a trust to something they believe in, it wasn't initially obvious what that would be.
That is, until they went to Branford Marsalis' show at The Smith Center, and witnessed local students brought in for a special visit with the iconic musician.
"We saw the kids there for The Smith Center's youth and education program, and I looked at my husband and said, 'This is what we should've done all along,'" she recalls.
Not only did the couple feel strongly about the performing arts center's outreach programs, she explains, they constantly attended shows at The Smith Center, including Broadway musicals and concerts at Cabaret Jazz.
"We don't travel, so that's where our vacation money goes," she says, adding that she was hungry for the arts after living in Northern Nevada most of her life. "When The Smith Center first opened, it was like a Pandora's box of performance opportunities."
This is why the couple coordinated for a trust to donate their assets to The Smith Center after they have both passed.
"I wanted this to go where we really wanted it to go," Judy notes.
She estimates that since The Smith Center opened, she and Ben have attended more than 100 performances.
Establishing the trust will help to ensure many others enjoy this same access to the arts that has brought such joy to her life, she says.
On top of that, it will support The Smith Center's Education and Outreach programs, including hosting student matinee performances for local students free of charge.
"The Smith Center gives back in more ways than one," Judy says.
The trust also allows her and her husband to leave behind a legacy benefitting their community, she adds.
"It's a way to continue on after you're gone," she says.
With the help of a lawyer, establishing the trust wasn't complicated, she adds.
Many people aren't aware of options like this for planned gifts— donations to The Smith Center that involve more coordination than simple cash donations.
Besides setting up donations in a will or trust, planned giving can include donating assets such as real estate and stocks, donating through a retirement plan or life insurance, and more.
Above all, Judy says, she is grateful she can rest easy knowing this decision has been completely taken care of, and the couple's trust will go toward an organization she feels confident will use it well.
"It gives you peace of mind for the future," she says.
Learn More