4/25/2019
Community Impact / Education and Outreach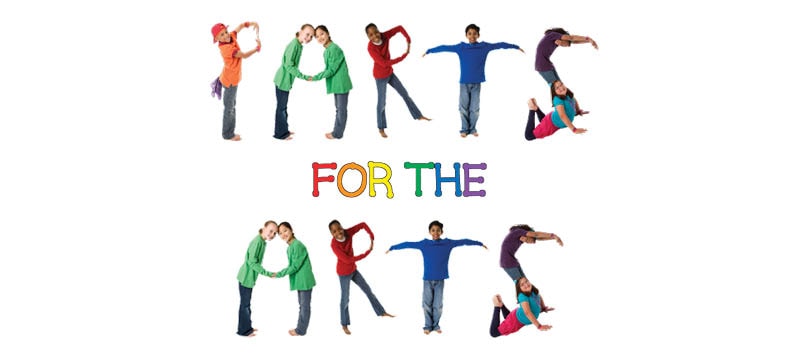 Vegas Nonprofit Helps School Theater Programs Thrive
In her first three years as a professional teaching artist with The Smith Center's Disney Musicals in Schools program, Kathy Ortiz found endless joy in helping under-resourced elementary schools create their own sustainable theater programs.
Except for one thing.
Ortiz noticed that after The Smith Center helped each school launch its inaugural production, educators often paid out-of-pocket for set materials, costumes and props to ensure their schools continued to put on student musicals.
"The schools don't have the extra money for those items, but the teaching teams want to do anything to keep the (theater) programs alive, which often translated to personal sacrifice," she says.
This sparked an idea for Ortiz, a lifelong performer who danced professionally for years.
With such an abundance of entertainment organizations in Las Vegas, Ortiz realized, why not request donations for materials to help support these schools' productions?
"It made me think, 'what can I do to further help these teachers keep (their schools' theater) programs alive?'" she remembers.
Ortiz pursued her idea, creating the nonprofit Parts for the Arts in 2016 with a sole directive: to collect an arsenal of theater materials to support theater programs at Southern Nevada schools.
Since then, her organization's success has swelled to offer 800 square feet of sets, costumes and props.
Ortiz proudly offers a smorgasbord spanning a vast range of items, including hand-painted background panels, tiny genie lamps, a giant tornado for "The Wizard of Oz," and so much more.
Southern Nevada schools are welcome to rummage through it all and borrow whatever they need, Ortiz says.
"I cannot imagine doing anything more important," she says of both her work with Parts for the Arts and as a teaching artist. "I hope to reach as many children as possible, give them a love for performing, and give them the confidence they need to get through this crazy life."
A Theater Community Bands Together
Ortiz has accrued donations from across Southern Nevada.
Securing support with tireless outreach and simple word of mouth, Ortiz has received a wide array of donated materials from organizations such as Signature Productions, Huntsman Entertainment, Sin City Scenic, the Faith Lutheran theater department and The Smith Center.
"When I see someone is doing a show that I know our elementary schools do on a regular basis, I reach out to the production companies and beg and plead that they not throw anything away, until I can rifle through it to see if we'd be able to reuse anything," she says.
From fabric to foam core to everything in between, educators find a use for every piece Ortiz collects, she adds.
"They can take anything and make it magically into something completely different," she says.
The most inspiring donations for her organization come from the schools themselves, she adds.
"It's so heartwarming to see how eager they all are to help one another and share what little they do have," she says.
Providing a Lifelong Impact
All of this remains well worth the effort to help provide ongoing opportunities for students to participate in school theater productions, which Ortiz considers invaluable.
"Theater bolsters all of the building blocks of learning — reading and literacy skills, problem-solving skills, public-speaking skills, self-discipline," she says. "The biggest thing I believe these children learn is empathy."
She has witnessed this repeatedly, she adds, after now working for six years with The Smith Center's Disney Musicals in Schools program.
Under this initiative, The Smith Center assigns its teaching artists to help elementary schools create musical theater programs and put on their inaugural production of a Disney KIDS musical.
One of just a handful of performing arts venues nationwide to offer this program as a regional partner of Disney Theatrical Group, The Smith Center has provided this program for over 35 Southern Nevada schools at no cost to schools, thanks to support from the Elaine P. Wynn and Family Foundation.
Ortiz only hopes to help school theater programs expand — and all other theater groups in Southern Nevada, too.
"If the many production companies in Las Vegas would be willing to pool their resources, we could create a theater library where our entire theater community could share items," she says. "Food for thought."