12/9/2020
Education and Outreach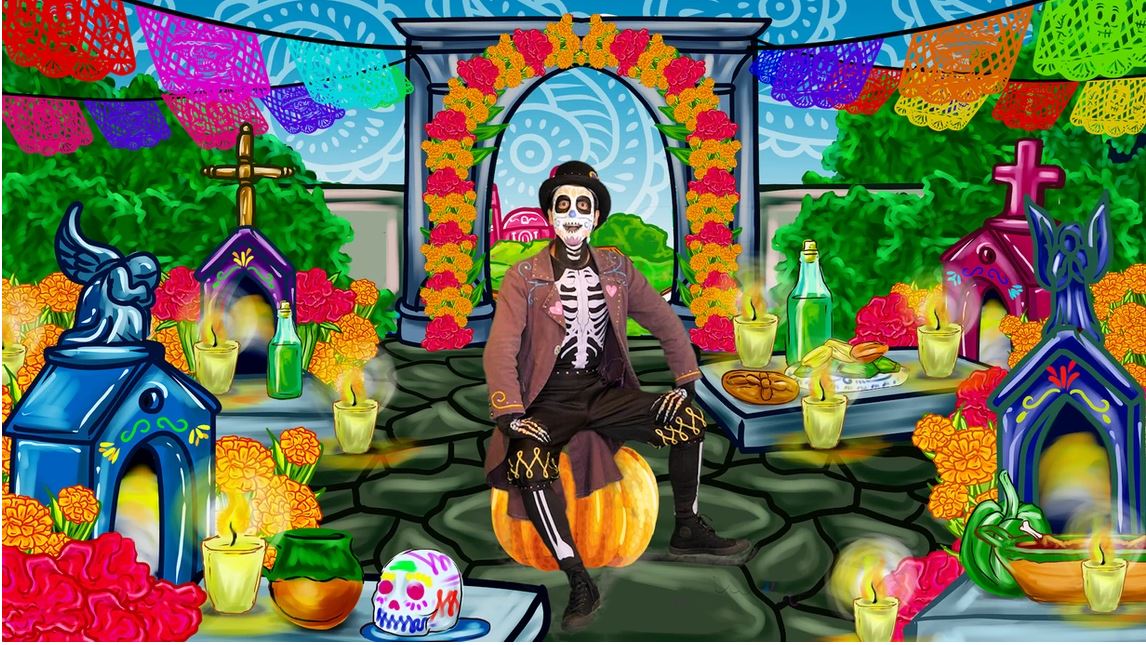 Before The Smith Center's doors closed earlier this year, the center was seeing an annual average of 70,000 students, teachers and chaperones attend student matinees at The Smith Center, at no cost to schools thanks to the generosity of donors.
The experience of attending an inspirational artistic performance specifically designed for young audiences can be life-changing, especially if it's a student's first exposure to live theater, according to Rebecca Boyd, The Smith Center's Education and Outreach program manager overseeing student matinees.
"Whether they gain a better understanding of a concept taught in the classroom after seeing it brought to life on stage, or whether they become lifelong patrons of the arts, something magical has happened," Boyd says. 
But with the pandemic prohibiting such in-person performances since March, The Smith Center's Education and Outreach team quickly shifted its focus to finding new ways to deliver theatrical programming virtually for teachers and their online classrooms.  
Last month, an estimated 13,400 students experienced "SUGAR SKULL! A Virtual Día de Muertos Adventure," a theatrical celebration of the Day of the Dead and The Smith Center's first virtual student matinee for the 2020-21 school year.
"Virtual matinees underscore our nonprofit's commitment to inspirational and culturally relevant programming for young audiences during the pandemic," Boyd says, adding that by offering virtual programming The Smith Center can still have a reach into classrooms even when students and teachers can't gather together in person.
An Educational Experience That Transcends Borders
"SUGAR SKULL! A Virtual Día de Muertos Adventure" was specifically created for the virtual platform, with a new script, and additional creative partners to help performing arts centers around the country leap into the new territory of virtual programming.
"Sugar Skull, a charismatic candy skeleton, follows the music and learns that the Day of the Dead is much more than a party — it is a celebration of life," Boyd says.
The "SUGAR SKULL!" virtual student matinee was offered during a specific window of time to allow teachers from public, private and charter schools the flexibility to select their best dates and times to share the experience with their students. The matinee also featured a variety of teacher resources to introduce and deepen the experience for students.
To reach teachers with the invitation, The Smith Center team worked closely with the CCSD School Community Partnership Office, which also facilitated contact with CCSD's IT team to help manage the technology behind the event's streaming platform.
Rave Reviews from Enthusiastic Teachers
Boyd says that the team is more than thrilled with the reception to its first virtual program, in which more than 400 teachers of grades 2-6 participated.
"When we read comments from teachers about how this performance validated their students' culture and traditions, it is a great reminder of the importance of theater for young audiences," Boyd says. "Being a small part in providing performances in which students see themselves is why we do what we do."
In a post-matinee survey, nearly half of the teaches who participated shared commentary about how their students loved the program, with one teacher saying that it was especially helpful to open up a conversation in which her Spanish speaking students could take pride in being bilingual:
"I have many students who celebrate this holiday. During the week leading up to watching the performance, it was so exciting to see them share their customs with extreme pride." 
Another teacher echoed the experience, saying that her students from Mexico and South America who do not speak English were thrilled to be able to understand and relate to the performance:
"Trying to connect with some of these students via online learning has been challenging at times. Thank you so much for giving me a way to do this successfully!"
The matinee's high-quality production also received positive comments from teachers:
"The production elements were beautifully done and I was able to explain to my class all of the hard work that goes into a live performance. Yes, you see the acting, but there are also many people responsible for the set and lighting design, makeup, costumes, sound, and more."
"Big shout out to Rafia Reyes for his Sugar Skull performance, he was wonderful. Also Jules Peiperl for the costumes. They jumped off the screen!" 
"This production was absolutely amazing. My students were engrossed in the entire performance, after which they begged for more!"
Most of all, teachers expressed appreciation for the opportunity to take a break from the challenges of teaching during the pandemic:
"Being able to take a virtual field trip to The Smith Center helped to bring some normalcy to a school year that has been unlike any other."
"This was a special experience for me! I try to take my students to the Smith Center every year and I was really missing that we can't go this year."
More Virtual Programming for Young Audiences
Boyd says that the center's next virtual program, "Five Days with Step Afrika!," is currently getting underway in classrooms, with "Black Violin" slated for early 2021.
"We love our community, teachers, and students and are committed to keeping the arts alive through quality virtual programming during our center's closure," Boyd says.
She adds that The Smith Center is one of the only performing arts centers in the country that is offering virtual programming for young audiences at no cost.
"Our interest numbers for this first opportunity definitely validate that decision," Boyd says proudly.        
For more information about The Smith Center's education and outreach programs, click here.