11/15/2020
Community Impact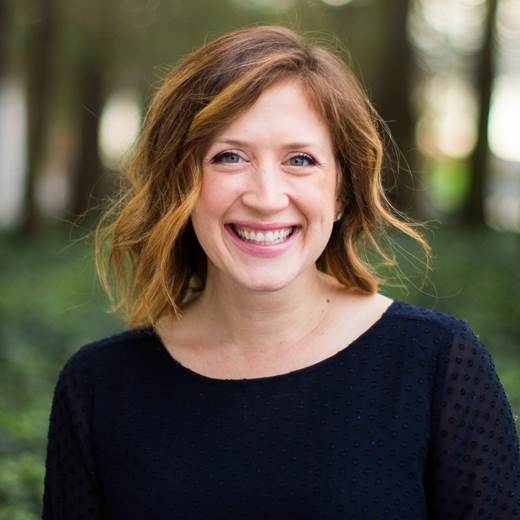 Smith Center educational consultant Jenna Gabriel doesn't sugarcoat how screen-based learning poses enormous challenges for students with disabilities.
"The unilateral nature of screen-based learning can be extremely difficult for students with high-incidence disabilities like learning and attention issues, and even traumatic for students with autism who find their regular routines disrupted," Gabriel says.
Addressing these significant concerns drove The Smith Center's first professional development workshop on virtual arts integration for Clark County School District (CCSD) teachers.
Gabriel, the former manager of special education at The John F. Kennedy Center for the Performing Arts, is a PhD candidate and consultant specializing in issues affecting equitable access to arts engagement for students with disabilities.
With the lingering pandemic prohibiting in-person workshops, Gabriel joined The Smith Center last month in creating a Zoom-based workshop for more than 70 arts educators and other teachers.
This provided the educators with a practical framework for understanding disability. It also gave them vocabulary to collaborate with special educators, and easy-to-implement strategies for promoting meaningful inclusion of special education students.
Equity and Inclusivity
Increasing percentages of students with disabilities attend inclusive school settings where they learn alongside their peers without disabilities, says Melanie Jupp, associate director of Education and Outreach for The Smith Center.
This leads to growing recognition of arts educators as leaders of inclusive practices.
"Arts education provides strategies that promote social, artistic and academic inclusion, and the individualized instruction that is required under special education law," says Jupp.
Gabriel's teaching philosophy helps prepare arts teachers to meet the unique needs of students with disabilities.
This includes promoting the development of meaningful relationships with their peers, and honoring how their disabilities can empower them in the classroom.
"We owe our students with disabilities more from their art education than simply being in the room," she says. "They deserve to be a part of the learning community, and to progress as they choose through their arts education careers."
Benefits of Arts Education for Students with Disabilities
Students with disabilities enjoy many benefits from arts education, Gabriel says.
"The broadest and most obvious are the same benefits the arts offers to students without disabilities," she says. "We know that arts learning is connected to socio-emotional and communication skills, to deeper engagement in learning, and to problem solving and collaboration."
The arts also help students make connections, Gabriel says.
"This is not only important in processing personal experiences, but it's also a huge value add in the non-arts classroom," she says.
Relearning Over a New Platform
Many students with disabilities use assistive or augmentative communication (AAC) devices to communicate using pictures or text-to-speech software, Gabriel says.
That means they've had to completely relearn how to express themselves over a virtual platform.
But while the regular challenges of special education teaching are definitely compounded by today's distance learning, she says there are ways to mitigate these.
"I think routines are critical," says Gabriel, who advises teachers to think about how they can structure their time in predictable ways.
"Having the same opening or closing activity so students have an anchor to their time with you can be very helpful," she adds.
She also encourages teachers to walk students through schedules using visual supports, so they know what to expect. She further suggests frequent movement breaks and projects that invite students to step away from their screens.
"The virtual platform demands creativity, flexibility and commitment to accommodations — all things that help students with disabilities thrive," says Gabriel. "We will get through this and, frankly, I believe that if we let it, this will make us better teachers in the long run."
Positive Feedback
Greg Lauck, an art specialist at CCSD's Dennis Ortwein Elementary School, says the October workshop helped him renew his internal oath to do everything he can to reach absolutely everyone in his class.
"It served as a terrific reminder," says Lauck.
With the success of this event, The Smith Center will provide another virtual workshop for CCSD teachers with Gabriel in November.
These workshops offer a great way to reconnect with teachers during the pandemic, Jupp says.
"It's been a big adjustment for us these last few months, not seeing teachers in person for workshops or having them visit The Smith Center for matinees with their students," says Jupp. "Being in the same virtual room with teachers who make our work worthwhile was a small, but meaningful celebration for our team."
The Smith Center and CCSD have offered teachers quality professional development opportunities focusing on arts integration since 2006. 
The new virtual workshops are supported by funding from the Walt Disney Company to offer professional development for educators and teaching artists addressing diversity, equity and inclusion for all students.
Click here for more information about The Smith Center's Education and Outreach programs.