2/26/2019
Performances and Artists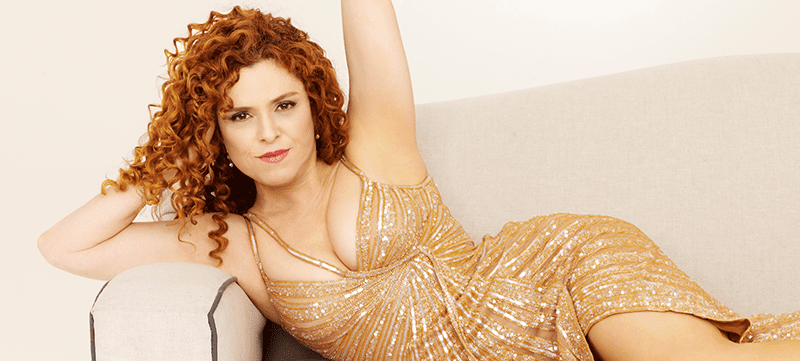 Across her glittering Broadway, film and television career, three-time Tony winner Bernadette Peters knows just what has set her apart: her unrivaled delivery of sharp, sassy humor and her fiery, powerhouse vocals. Nothing allows her talents to shine brightest, she insists, as much as concert performances.
"I really love doing live concerts, mainly because there is no fourth wall," says Peters, best known for starring in 17 films, such as "Little Shop of Horrors," numerous Broadway hits that include playing Dolly Levi in the recent revival of "Hello, Dolly!" and her prominent role in the award-winning Amazon show "Mozart in the Jungle." "I can say what I feel at the moment, have fun with the audience and choose the material I love that connects with me strongly."
Southern Nevada audiences will experience firsthand the full force of Peters' impromptu and charismatic showmanship on March 15 at The Smith Center, when the entertainment icon will perform her favorite Broadway melodies, sprinkled with her sizzling wit and personality.
This performance marks the latest stop of Peters' new and highly anticipated international concert tour, with her singular star power backed by a 10-piece orchestra. It's only fitting that Peters will perform beloved Broadway tunes, reflecting her many celebrated roles in smash Broadway musicals, including starring in "The Goodbye Girl" and reinventing the key role of Mama Rose in "Gypsy."
Beyond a packed musical tour of Broadway showtunes, the show will also offer a rare chance for audiences to hear Peters — who also boasts a Golden Globe and a star on the Hollywood Walk of Fame — sharing highlights of her versatile career. The concert will showcase Peters belting tunes from many of the hit Broadway shows she has performed in, including "Gypsy," "Into the Woods," "Follies," "A Little Night Music" and many more.
"My favorite role is usually the one I'm currently working on," says Peters, noting that Mama Rose was the most challenging role of her career. "I've loved every role and have chosen carefully, and I've had the opportunity to play some incredible people."
With Peters a consummate entertainer, it's not unusual for her concerts to offer magical moments that take audiences by surprise, including her climbing atop a piano on stage or waltzing into the audience to engage one on one with fans. Peters assures that every concert she performs, including the upcoming concert at The Smith Center, aims at fully engaging and thrilling the audience. "We are there  — both myself and the audience — to have an experience," she vows.
Bernadette Peters performed as a part of the 2018-2019 season.