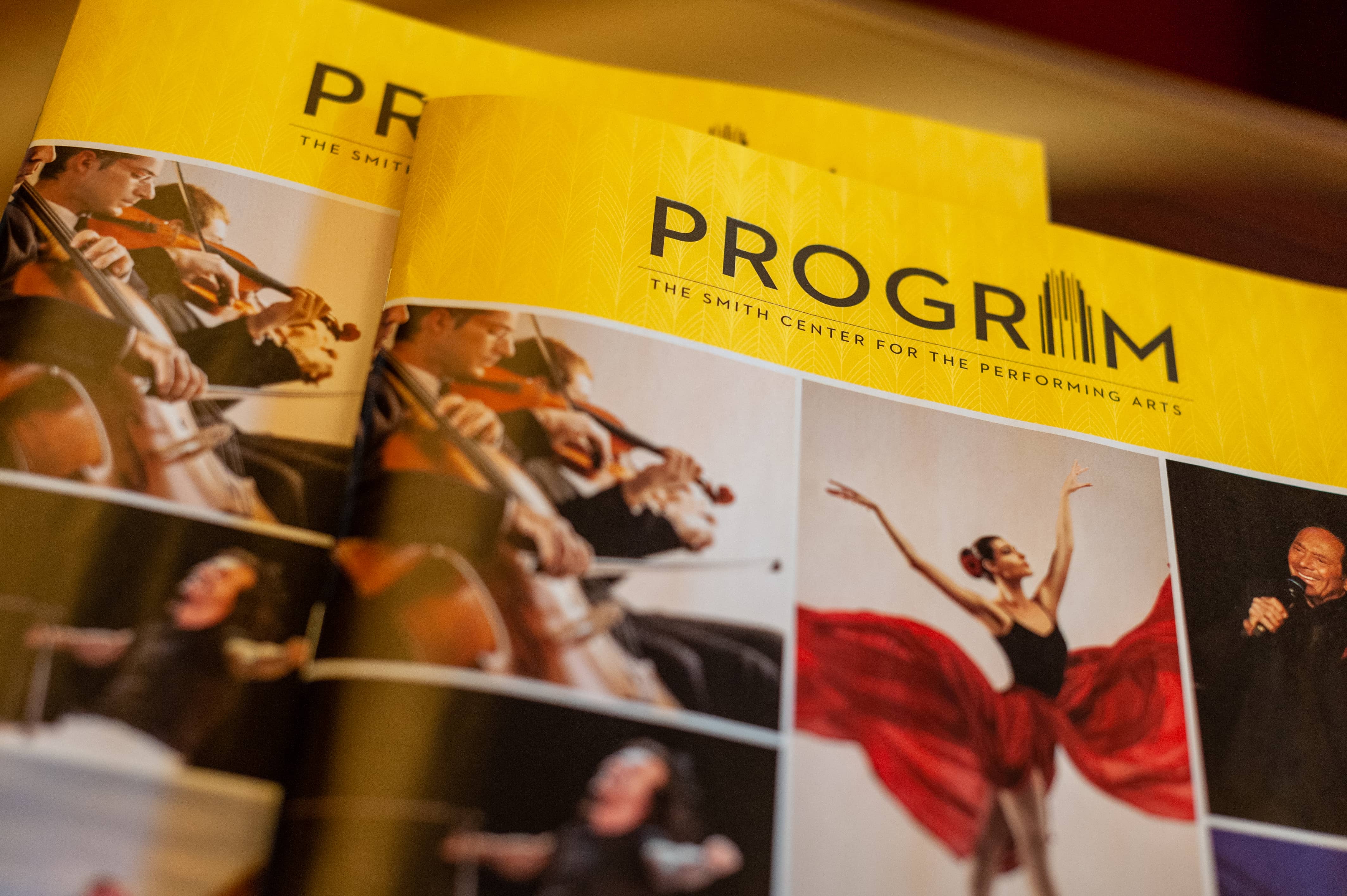 SUPPORT THE HEART OF THE ARTS WITH YOUR BUSINESS
Show Program Advertising
Connect directly with theatergoers via eye-catching advertisements that complement this content can reach either a broad sector of the community or strategic audience demographics. 
2018 Best Niche Magazine award Winner

Nevada Press Association
Advertisements play an important role with The Smith Center's show programs by allowing businesses to connect directly with theatergoers.
The Smith Center distributes show programs for nearly all performances in Reynolds Hall. Distributing over one million programs since it opened, the center carefully crafts its programs with compelling content to engage a wide range of community members. Eye-catching advertisements can potentially reach a broad sector of the community – or even target certain demographics, when strategically placed in programs for specific performances.
Many audience members collect programs as souvenirs, which will preserve the advertisements as part of their memories.
View our most recent show program below:
For information about show program advertising opportunities, please contact Suzanne Chabre, vice president and Chief Experience Officer at [email protected] or (702) 749-2334.