7/28/2019
National Geographic Live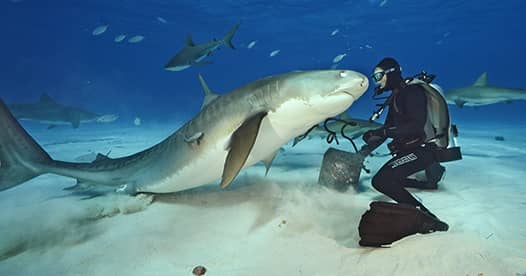 Discover the World's Secrets in Three-Show Series
Few get the chance to hike or deep-sea dive where no humans have ventured before.
Even fewer go under cover, risking life and limb to expose dangerous truths.
Four intrepid National Geographic reporters have done all of this, with breathtaking results ⁠— and they want to take audiences on a firsthand journey of what they've experienced.
Each show features award-winning National Geographic reporters presenting rare footage and firsthand accounts of their global adventures. These three acclaimed shows include:
Filmmaker Peter McBride and bestselling author Kevin Fedarko sharing their hike of the 650-mile length of the Grand Canyon
Underwater photographer Brian Skerry recounting his dangerous, deep-sea dives worldwide
Under-cover reporter Jodi Cobb revealing how she became the first to infiltrate secret cultures and criminal undergrounds
Read more about these engaging shows below.
Between River and Rim: Hiking the Grand Canyon
November 21, 2019
Across their 20-year "odd-couple" friendship, filmmaker-photographer Peter McBride and author Kevin Fedarko have traveled the world on assignment together from Mt. Everest to Africa, McBride says.
Naturally, neither could think of a better partner for trekking the full length of the Grand Canyon on foot, with the goal "to see for ourselves the sublime beauty of this iconic landscape, and understand how it is threatened to change," McBride says.
Their arduous journey ⁠— which McBride dubs "the hardest of my life, but also the most beautiful and profound" ⁠— saw the pair collect award-winning footage of vistas and locations where few have walked before.
Together, these artists will share stunning photos and clips from McBride's feature film of their trek, along with moving and hilarious accounts of their misadventures in the canyon and across the globe.
"It will be full of humor, unexpected ideas, moments of reflection, lessons learned and possibly even dancing — from two friends who are complete opposites," McBride promises.
Stranger in a Strange Land
August 25, 2021
Jodi Cobb has experienced a lot of firsts.
This includes becoming National Geographic's first female photographer in the mid '70s, requiring her to overcome obstacles simply with her career choice.
She also tackled stunning stories none had ever successfully reported before, including glimpses into secret Japanese Geisha culture and the cloistered lives of Saudi Arabian women.
Often going under cover, Cobb even risked her life unearthing elaborate human trafficking in her piece "21st Century Slavery," hailed as one of National Geographic's most pivotal stories.
Cobb will take audiences on a captivating and inspiring account of her groundbreaking career, spanning the social and cultural milestones across four decades of global history.
Ocean Soul
March 17, 2021
Curious what it's like to photograph a whale up close, at the bottom of the ocean? Or do you wonder how to survive coming face to face with a shark?
After racking up over 10,000 hours of diving around the world, fearless National Geographic underwater photographer Brian Skerry has conquered these challenges of the sea and many more.
Diving eight months of the year, Skerry's day job includes diving in extreme Arctic conditions and predator-filled waters, and even living at the bottom of the sea to get close to his rare subjects.
In a riveting presentation that includes a slideshow of his remarkable photos, Skerry will discuss his countless adventures documenting ocean life.

This series has been affected by the COVID-19 closure. Find updates here.