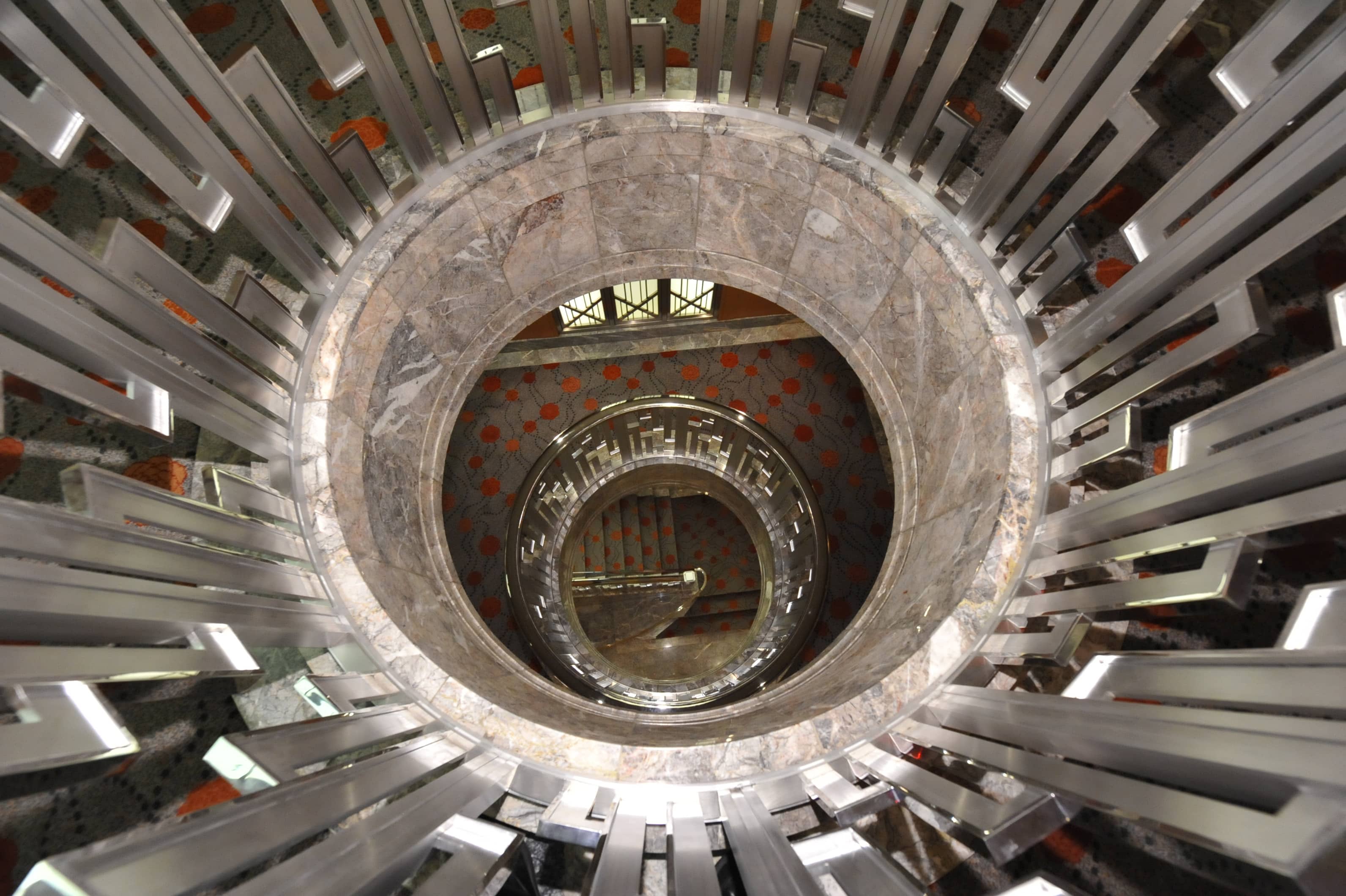 Principal Design Partners
David M. Schwarz Architects, Inc.

Established in 1976, David M. Schwarz Architects is a Washington, D.C. based design firm that strives to produce the highest and best quality of design appropriate to each project. The firm handles cultural, institutional, commercial, sports, educational and residential projects across the United States.
The firm is widely known for its design of The Ballpark in Arlington, home of the Texas Rangers baseball team, which opened in 1994. Also in Texas, and referred to as one of "the 10 best" opera houses of the world by David Daniel in the March 1999 issue of Travel and Leisure magazine, the Nancy Lee and Perry R. Bass Performance Hall, in Fort Worth, Texas, designed by the firm, opened in May of 1998.
The firm has received high praise for designing the renovation and expansion of the Cleveland Orchestra's landmark home, Severance Hall which was completed in December, 1999 with the Hall re-opening to glowing accolades in January 2000. The firm also designed the Schermerhorn Symphony Center in Nashville, Tennessee.
Fisher Dachs Associates
Fisher Dachs Associates is one of the world's leading theatre planning and design firms. Since its formation in 1963, FDA has helped create hundreds of performing arts projects, from small academic theatres to major concert halls and opera houses throughout the world. They are known as skilled planners, generous collaborators, perceptive designers, and creative problem solvers.
Spearheaded by Jules Fisher and Joshua Dachs, their work has included iconic projects for Lincoln Center for the Performing Arts, the Guthrie Theater, the Canadian Opera Company, Chicago Symphony Orchestra, New York Philharmonic, the Hollywood Bowl, and the renovation of historic Radio City Music Hall.
Their international work includes projects in Canada, Japan, Korea, Mexico, Peru, the Philippines, Russia, Singapore, and Spain.
Akustiks
Akustiks is a consulting firm specializing in the acoustical design of performing arts facilities of all types: concert halls, opera houses, dance and drama theatres, recital halls and multi-purpose centers. The professionals at Akustiks combine over nine decades of design experience and our multi-disciplinary team brings together backgrounds in music, acoustics, sound system design, architecture, engineering, and recording.
The firm's principal designer, Paul Scarbrough, has over 23 years of acoustical design experience. Paul and his Akustiks' colleagues recently completed the Schermerhorn Symphony Center, the much-acclaimed new concert hall for the Nashville Symphony Orchestra. He is also known for his work on the renovation of Severance Hall, home of the world-renowned Cleveland Orchestra as well as the multi-purpose theatres at the Oklahoma City Civic Center Music Hall and the Schuster Performing Arts Center in Dayton.
HKS Architects, Inc.
For more than 65 years, HKS Architects Inc., a top-four national architectural firm, has nurtured a culture that reveres both invention and customer focus. Today, HKS is a leader among U.S. architectural design firms recognized for its unique ability to both create and deliver buildings of distinction through award-winning architectural, planning, structural engineering, and interior and graphic design services. The firm, headquartered in Dallas, has 15 U.S. and worldwide offices.
The firm's project experience includes cultural facilities, corporate headquarters, office buildings, healthcare facilities, sports facilities, hotels and resorts, banks, justice and aviation facilities, religious, public buildings, multi-family housing, educational facilities, retail, and industrial projects located in 650 cities located in 45 states, the District of Columbia, and 36 foreign countries.